Photoalbum
Iagodina Cave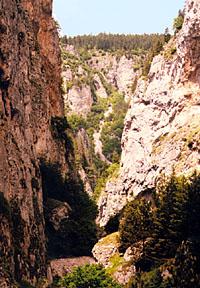 Iagodina Cave.
There are about 20 caves in the region. Iagodina cave is located 3-km southeast of Iagodina village. It's one of the deepest caves in Bulgaria (6450 m). Ancient fragments from the 4th millenium BC along with fragments of pottery vessels from the Bronze Age have been found there. The cave is on two levels and part of it is electrified. Inside the numerous halls you can see stalactites, stalagmites, sinter lakes, helixes, which are typical for the beautiful cave.
Avgushevi Konatzi.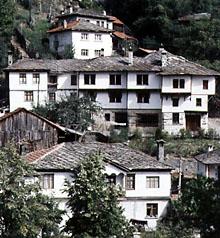 Avgushevi Konatzi.
There is the remarkable collection of residential and agricultural buildings in the Central Rhodopes near the spring of Arda river. The palace constructed in 1834 is unique with its 221 windows, 86 doors and 24 chimneys. The exterior and interior of the palace were decorated with woodcarvings; the ceilings and built-in-closets; the railings and eaves were carved out of wood. The tower was painted with flowers and the interior is made of pine-, nur- and cherry-timber.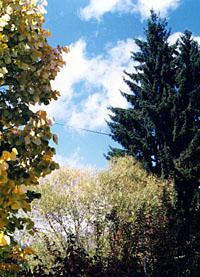 Natural Sights and Reserves.


There are many reserves and natural sights in the Rhodopes, which are an attraction not only for the tourists, but also for environmentalists. Most of the reserves have preserved black pine-, spurce-, pine- and oak- forests. The trees are about two hundred years old, with thick trunks and roots. By the shady riverbanks, clumps and bouquets of the rare Balkan endemit Haberlea-Rhodopensis can be found in spring.
The majestic mountainous landscape here is notable for its heights, narrow gorges and hillsides.